← Back to portfolio
Naomi Osaka: Overthrowing an Empire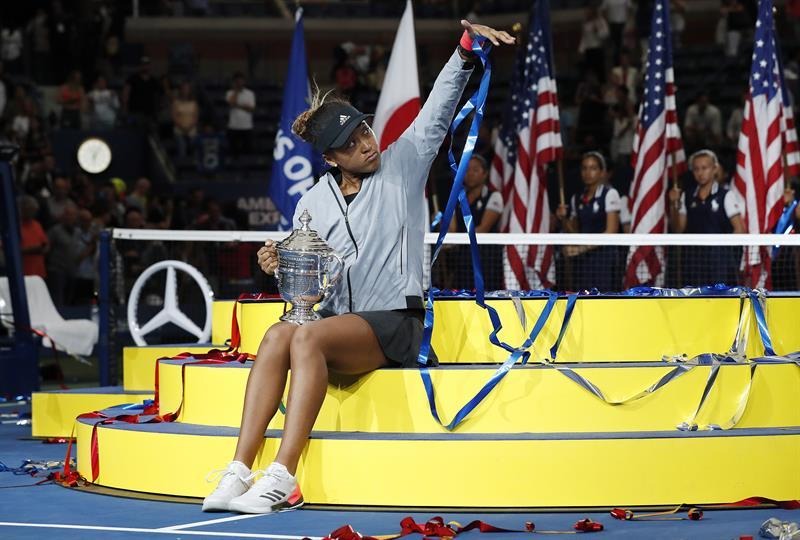 She tucked her head into her visor to hide the forthcoming tears as she walked to the net, the roar of the crowd not necessarily filled with cheers of happiness, but one still of a crowd that knew history was made. Tom Rinaldi called it, "a quantum leap" in the US Open Championship, and it's a result that will most likely go down in history as a changing of the guard in Women's Tennis. For all of Naomi Osaka's greatness though, it will be remembered for all the wrong reasons. Naomi Osaka should have been walking around the court waving to the crowd after her win, but after shaking the infamous umpire's hand she went back to her seat and stared at the ground. If you didn't know anything about the game and just watched the way Osaka reacted, you would probably think she was on the losing end. Boos rang down from the crowd in indiscriminate ways towards the trio of Naomi, Serena, and Carlos Ramos; most likely not the reception Naomi dreamt of if she ever won the US Open.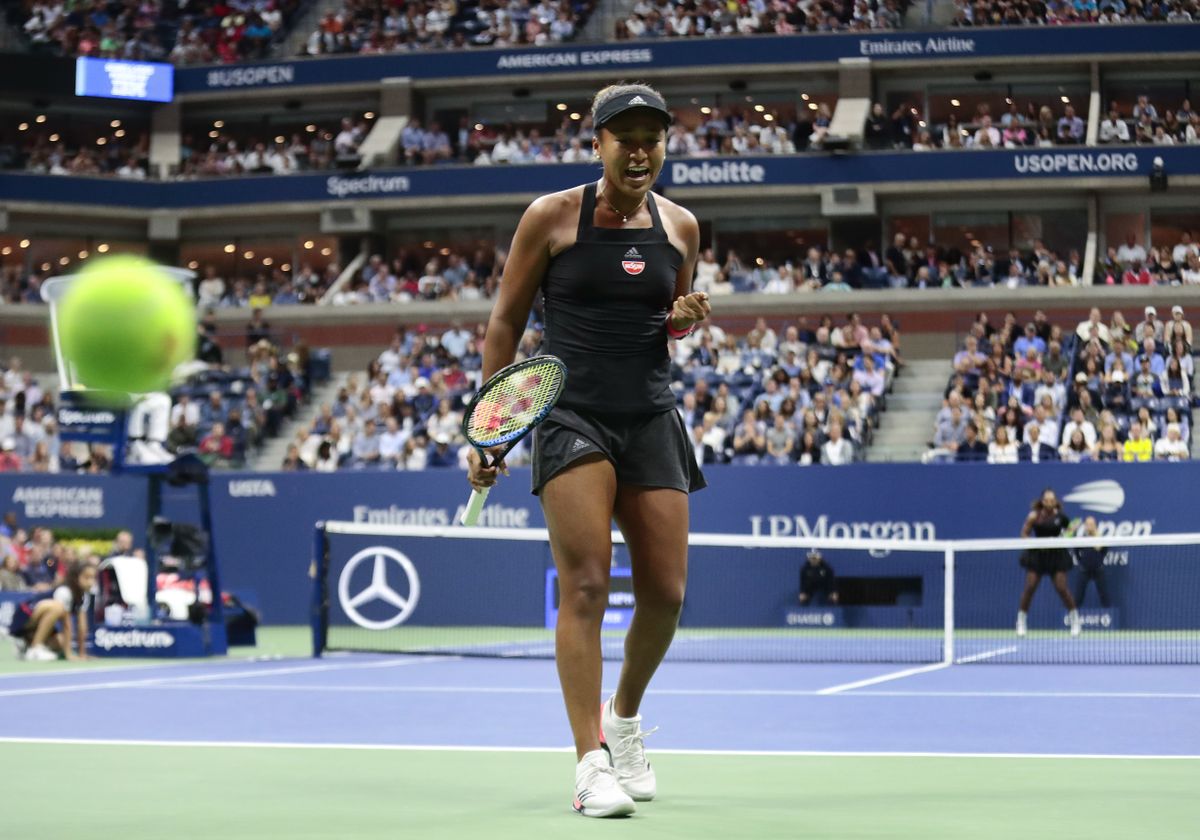 Naomi should be dominating the headlines this week. She's a young woman, challenging what it means to be Japanese, winning her country's first Grand Slam title ever. In a time where the country she represents is going through a terrible series of natural disasters, she's a glimmer of hope for her country. In the biggest match of her career, she not only dominated her idol, but was incredibly more composed and mature than her opponent. She was just beating Serena Williams, the greatest female tennis player in history, she was dominating her. 6-2 in the first set to Osaka was a marvel to watch as she didn't waiver, and it scared Serena. 
The Williams sisters have owned women's tennis ever since I can remember, and their careers have been a joy to watch. Their ruthlessness, athleticism, and dominance is mind-blowing at times, and is up there with some of the best athletes in the world. Serena takes the cake as the better of the two with a 16-11 record against her sister Venus, but both of them could be argued as the best female tennis players of all time. Serena is in the autumn of her career now, and I don't mean she's sharply declining, but her career is most likely coming to an end soon. She's sat at her throne for a few years now, and even after making an incredible comeback after having a child she's one of the best. Serena has lost matches before, but there's just something different about Osaka that I think everyone in that arena felt on Saturday night. 
It was astounding how composed Naomi was when all of the controversy between Serena and Carlos Ramos went down. When he called the game penalty, she just walked up and tossed the balls to the ballboy, turned around, and went about getting ready for the next game. The way she was able to turn off her emotions was admirable as she watched her childhood idol argue with the decisions. "If I were in the crowd, I would've been pulling for her too," the empathetic 20 year old stated. "She was my idol growing up, and so when it ended I felt like a kid again." 
Once the match was over, you could see the mental drain the events had taken on her. As she took her time walking around the court, hugging her parents, and getting set for the trophy presentation, she looked uneasy. No one should be made to feel so uncomfortable after winning such an incredible tournament without doing anything wrong. As she rose to the podium, standing next to an angry Serena Williams and a vocally concerned Tom Rinaldi as the boos came from all angles, she tucked her head in her visor once more. It was one of the most startling images I've ever seen in sports, and it is by far the worst reception I've ever seen for a player who by every sense of the word, is a hero. She got her cheers later when Serena called for them, showing the power she still had over the crowd even in defeat. When Naomi got the microphone to talk to the crowd in the stadium, and to the world beyond, eagerly watching a new superstar in women's sports, she apologized for winning. In that interview, she showed the 20 year old inside of her. 
This was supposed to be a triumph for the 20 year old, Hatian-Japanese, and in a way it is. Rising to the throne is often not a popular series of events, and this final could signal the end of Serena's reign as the ruler of Women's Tennis. 
Now I know this a bold claim, and Serena will most likely still win a couple more Grand Slams, but this final felt momentous.